The

Best

No Chill No Spread

Sugar Cookie

Recipe




BEST No Chill No Spread Sugar Cookie Recipe
This recipe is the perfect no chill no spread sugar cookie recipe, that is bake ready right away, no freezer prep or moving back and forth from refrigerator; who has time for that anyway…  Two years ago, I had never attempted to make a sugar cookie. My idea of a chocolate chip cookie was the freezer bake ready cookies, haha! I began my quest for the perfect sugar cookie recipe when I started decorating sugar cookies.
 …bake ready right away, no freezer prep or moving back and forth from refrigerator; who has time for that anyway…
I have tried many recipes to date and found many of the recipes either tasteless or too difficult to make. I consider difficult, having to move my rolled dough to the freezer, or baking right from the freezer, or moving to the refrigerator before rolling or baking. Honestly, not only do I not have room for it, I just don't want to have to do that.
I've made this recipe several dozen times. This recipe will yield about 48 regular sized cookies. I don't recommend halving the recipe. The dough will last in the refrigerator for about a week or in the freezer for about 3 months. If frozen, let it thaw overnight in the refrigerator or if it's in the frig, leave it at room temperature for a few hours then bake.
The BEST No Chill No Spread Sugar Cookie Recipe
Ingredients:
1 lb Unsalted Butter
3 Cups Granulated Sugar
4 large Eggs
1 TBSP Mexican Vanilla
1/2tsp salt
1 tsp almond flavoring + 1 tsp vanilla
6 1/2 cups all-purpose flour
Try combining Lemon and Amaretto or Two tsp of Almond! Yum!!!
Directions:
Preheat oven to 350
Let butter sit on the counter until it is just soft enough to leave an indent with your finger. Cream butter and sugar in the mixer until the butter-sugar mixture turns white (about 10 minutes).
Add egg, flavorings, and salt in a separate bowl and pour into the mixer one egg at a time until well incorporated.
My absolute favorite flavoring to use here is the LorAnn's Flavors or emulsions. Try combining Lemon and Amaretto or Two tsp of Almond! Yum!!!
Stir in the flour one cup at a time.
I like to add 3 cups of flour into the mixer and hand knead the other 3 1/2 cups on the counter.
To do this, I rub a generous amount of shortening onto my clean countertop and pour the remaining 3 1/2 cups of flour making a hole in the middle. In the middle of the flour ring, I place my dough from the mixer and incorporate the remaining flour.
Once all of the flour is incorporated, I separate the dough into two loaves and usually, bake one loaf and leave the rest to bake later. One loaf will yield about two dozen regular sized cookies.
Bake at 350 for 9 to 11 minutes. Every oven bakes differently, so adjust your baking time according to the doneness of the cookie.
If you are not using the dough right away, wrap in saran wrap, label, and place in the refrigerator until ready to bake. Can be left in the refrigerator for 1 week or in the freezer for 3 months.
Here are some of my recommended supplies for this project:
I switched to using these air-bake baking pans a year ago and haven't turned back, these pans are no-burn, no-rust, and dishwasher safe. Trust me, finding the perfect baking pan is just as important as having the perfect recipe.
Airbake Ultra Natural 3 Piece Cookie Sheet Set
I also mix all of my products in a KitchenAid mixer. I personally have a 4.5 quart, but I would recommend a professional series if you do a lot of cookies or even a lot of baking. I've included a link to the professional series mixer here.
KitchenAid KP26M1XNP 6 Qt. Professional 600 Series Bowl-Lift Stand Mixer – Nickel Pearl
If you already have a mixer, then you know the drill of having to stop and scrape the bowl periodically. I've found a tool that eliminates this step altogether. I have stopped using the paddle attachment that comes with the mixer and instead, I use this paddle/scraper attachment. Have a look here to see if it will benefit you…
KitchenAid KFE6L 5.5-6 Qt. Bowl-Lift Flex Edge Beater
Lastly, I always "iron" my cookies as soon as I remove them from the oven. This step isn't for drop cookies, but only for sugar cookies that I plan on decorating with royal icing. The tool that I like to use is actually a tool common in the world of cake decorating. Check it out here…
Wilton Easy Glide Fondant Smoother
I got my start decorating sugar cookies through Craftsy. Craftsy is now offering a 7 day FREE trial for Craftsy Unlimited. There are so many great tutorials here and even free courses. Check it out…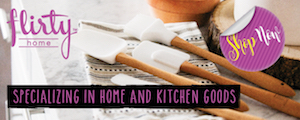 Follow my Pinterest Profile The Cake Way for more Cake/Cookie Recipes, Tutorials, Kitchen Must Haves, Cake Lady Fashion or Top Cake Decorating Tools for 2018 by clicking the link!
-Pin It-